Whether you need a single form, a booklet, a manual, or an even larger project done, WriTech is here for you. No writing job is too big or too small for us to handle. We appreciate assignments of all sizes and have experience writing for businesses of all sizes. Whether you need something written that is business-to-business or meant for consumer consumption, you surely want to put your best face forward. Trust WriTech to make your company look good in the public eye.
Lisa Petras
is WriTech's Owner and Technical Writer Extraordinaire. She has been writing for Orange County, California businesses for more than 25 years. Lisa's writing assignments are predominantly for residential real estate and mortgage lending; however, she has also completed projects for accounting, catering, commercial real estate, public and private schools, travel, and more. Lisa is also a practiced resume writer and can compose and format an excellent resume and cover letter for any position or purpose.
Lisa studied English, voice, and public speaking at Fullerton College and earned an AA Degree in Computer Business Information Systems from Wilshire College. When not elbow-deep in a project, Lisa likes to read, write poetry, experiment with vegan and vegetarian recipes, and spend time with her family. She aspires to see travel destinations such as Ecuador's Galapagos Islands and Finland's Aurora Borealis Observatory, which she finds to be great motivators.
WriTech was formed in April 2017 as a professional way to receive business writing assignments. As seasoned copywriters, we are well-versed in effective business and technical writing, and sticklers for clean, concise, error-free copy that relays the right message and makes you look good.
Tracie Petras
is a published author and editor. She has a demonstrated history of writing for various real estate and mortgage lending entities and is adept in academic writing, concept development, fact-checking, and English grammar. Tracie is a thoughtful, skilled writer with strong communication skills.
Tracie has a Bachelors's Degree in Cultural Anthropology from California State University-Fullerton. In addition to freelance editing and writing, Tracie is an excellent pianist, with a great love for classical music. She is also impressively creative, producing beautiful crocheted items, artistic quilts, and exquisitely decorative baubles.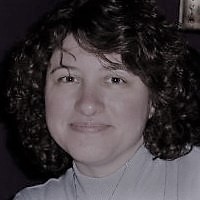 Kathy Chesney
is a marketing specialist with more than 25 years of experience in insurance and financial services, Medicare supplements, and senior care facilities. Among her technical writing specialties are ad campaigns, brochures, catalogs, enrollment forms, event flyers, grant applications, handbooks, lease agreements, letterhead, logo and sign design, marketing plans, requests for proposal, solicitation letters, and web content and design. She is gifted at composing copy that is senior-centric, communicating in a manner appreciated by our treasured senior citizens.
Kathy graduated summa cum laude from Roane State Community College with an AA in General Education. She is the Pastor of Millers Chapel United Methodist Church and volunteers with several local organizations in rural Eastern Tennessee. Kathy loves to sing, and when not working on next Sunday's sermon she enjoys spending time with family and friends, especially on Norris Lake, where she recently learned to fish

.